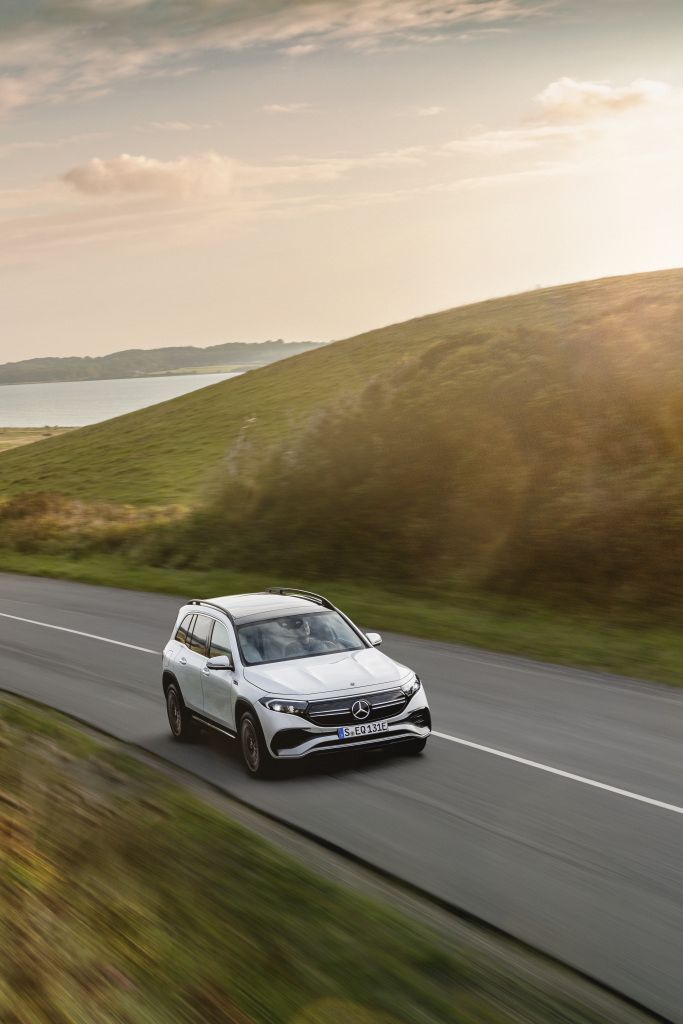 How Much Car Insurance Does a Mercedes-Benz Need?
Insurance is one of those expenses that no one wants but everyone needs at one time or another, especially for Mercedes-Benz owners. Auto insurance is no exception, especially in the United States, where auto insurance is a legal requirement.
Most states require drivers to purchase the minimum amount of liability insurance, which protects other people in the event of an accident causing bodily injury or property damage. If you drive a high-end vehicle, like a Mercedes-Benz, you probably want more coverage than the state minimum. However, auto insurance for your Benz can cost between $ 2,318 and $ 8,081 per year. That is why it is imperative to know the amount of insurance you need in order to find the best auto insurance for your Mercedes.
Types of insurance coverage
The first thing you need to do is decide what type of coverage is right for your new Mercedes-Benz. There are several types of insurance to consider before settling on a final policy. Some are mandatory, depending on the state you live in, while others are complementary. Let's take a closer look at the contenders in each category.
Mandatory coverage required by states
State warrants are the foundation of your insurance policy, which is why you should determine the minimum requirements for your state. Each state has different rules, but the types of coverage are generally the same. The following coverages are required by law in most states of the United States:
Liability coverage: Pay for the injury or death of other people and damage to their property in the event of an accident for which you are responsible.
Coverage for uninsured and underinsured motorists: Covers your medical expenses and lost wages if you have an accident with an uninsured or underinsured driver. It's a legal requirement in twenty-two states, including New York, West Virginia, and Missouri.
Injury Protection (PIP): Also called no-fault insurance, it covers medical costs and lost wages for you and your passengers when you are involved in an accident, regardless of the cause. PIP is mandatory in fifteen states.
Coverage of medical expenses: Medical expense insurance is optional in most states. It covers medical costs if you or your passengers are injured in an accident. However, unlike Personal Injury Protection coverage, it does not reimburse lost wages. If you already have PIP or health insurance, there is no need to add medical expense coverage to your auto insurance plan.
The following states require the PIP as of April 2021:
| | | |
| --- | --- | --- |
| Delaware | Maryland | new York |
| Florida | Massachusetts | North Dakota |
| Hawaii | Michigan | Oregon |
| Kansas | Minnesota | Pennsylvania |
| Kentucky | New Jersey | Utah |
To meet the state's insurance requirements, you must have liability coverage. This should be sufficient in most situations, because if you have an accident, medical bills and other people's property damage will be covered. You can always ask your local Mercedes-Benz dealership for auto insurance requirements in your state if you are still unsure.
Insurance coverage required for leased or financed cars
If you have a leased or financed car, the leasing agency or finance company may require the following insurance coverage:
Collision coverage: This covers damage to your car caused by an accident or other event.
Back to back insurance : This covers damage to your car that is not caused by a collision. It could be fire, theft, vandalism, acts of nature (lightning, hail, etc.) or damage caused by hitting an animal.
Gap insurance: This type of insurance pays the difference between what you owe on your car and the current market value. If your car is involved in an accident, this type of insurance guarantees the repayment of your lease or loan.
It's a good idea to check with your leasing agency or finance company before purchasing an auto insurance policy. They may have specific guidelines for you to follow when it comes to coverage. You may also need to purchase premium gap insurance if you want full coverage, which is extremely important if your car is new or leased.
Optional insurance coverage you might consider
Now that we've covered the bare minimum, there are some additional insurance plans you can consider. These are optional, so keep in mind that you don't have to buy them. However, if you want the best possible protection for your Mercedes-Benz, you need to consider all of your options.
Umbrella insurance: Umbrella insurance is a liability insurance policy that provides an additional layer of protection for personal property. It usually kicks in if you have exhausted your liability coverage limit.
Roadside assistance: This type of coverage is only for emergencies, so you should also have a roadside assistance plan from your Mercedes-Benz dealer. However, this insurance pays for locksmith services, tire changes, starts, and other roadside assistance needs.
Rental reimbursement coverage: This reimburses you for the cost of renting a car if yours is in the store after an accident.
Original Equipment Coverage: If you own a luxury car like a Mercedes, original equipment coverage is very useful. It guarantees that all damaged parts will be replaced with original parts manufactured by Mercedes-Benz.
Glass Coverage: This covers the cost of replacing the windows on your vehicle.
Some vehicle insurance and warranty companies will offer benefits such as roadside assistance, rental car reimbursement, or window cover at no additional cost. Before deciding what additional coverage to add to your policy, check out the manufacturer's warranty, extended warranty, and life insurance policies to see what benefits you already have.
How much does it cost to insure a Mercedes-Benz
On average, you can expect to pay around $ 2,349 per year for auto insurance coverage. However, the amount you pay for coverage will vary depending on your location, driving history, and credit rating, as well as the year, make, and model of your Mercedes.
For example, a 30 year old male with a good credit score and a good driving record can expect to pay $ 2,313 per year for full coverage on a 2016 Mercedes GLC 300. For a 2020 model, he would pay $ 2. $ 865. A young driver would likely pay as much as $ 7,008 per year for the same 2020 model.
Conclusion
Buying a Mercedes-Benz is an investment. There are many factors that go into purchasing the right amount of insurance for your new car, but it's important to think about how much you want to protect and what type of coverage will best meet your needs. . We hope that this guide will be useful to you in choosing your insurance.