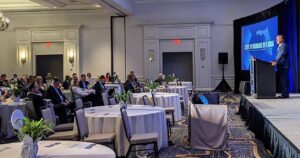 Florida DFS Adds More Property Insurance Fraud Investigators
The Florida Department of Financial Services has hired 13 employees, 10 of whom are sworn law enforcement officers, to investigate property insurance fraud in the state, CFO Jimmy Patronis said.
The squads were authorized by the Legislature last year. They are based in Tampa and Orlando, but will have the authority to work with other law enforcement units and the insurance industry to investigate fraud cases in the state, according to a press release.
"I asked these detectives to focus on significant cases involving organized fraud schemes, multiple suspects or jurisdictions, contractor fraud, phantom damage claims, inflated damage claims, and fraudulent damage claims. to the water and to the roof, "Patronis said.
The CFO said tackling fraud by unscrupulous subcontractors, abuse of assignment of benefits and other schemes is essential to control insurance costs. The press release did not indicate how much funding would go to the new anti-fraud units, or where the revenue will come from. He also did not say whether officers would investigate suspected frauds committed by public adjusters.
Conflicts of interest of adjusters and cooperation with a suspended lawyer this year are matters of concern to some in the insurance industry. An investigation was voluntarily withdrawn by an insurance company this year and insurers saw little action on another case.
Patronis noted that since 2017, the DFS Anti-Fraud Unit has made more than 4,500 arrests for fraud and arson, resulting in more than $ 170 million in court-ordered restitution.
The department also announced last week the arrest of a suspected arsonist in Lakeland, Florida. Ashley Diedrichs has been charged with burglary and then burning a house. The DFS Fire, Arson and Explosives Investigation Unit worked with Polk County Fire Departments on the case.
If convicted, Diedrichs could face up to 30 years in prison, Patronis said.
Subjects
Property fraud in Florida
Interested in Fraud?
Receive automatic alerts for this topic.